Question: I can't figure out how to convert my songbook from a regular Word document to your format?
Answer: Here is a quote from the help: "Do not leave blank lines at the end of the document. After creating the file, you need to save it in UTF-8 encoding, and then change the file extension from txt to sog."
You'd better find it on the Internet how to change the file extension.

Question: Why doesn't it work for me on Win7?
Answer: It is difficult to answer this question. What version of Win7 do you have? Do you have a licensed copy of the OS? The program has been tested on Win 10 Professional, Win7 Professional, Win7 Home Premium, Windows XP, Mac OS X 10.6 and 10.8. It works without problems.
Question: Please tell me how to connect a computer and 2 LCD TVs so that you can watch the words of praise of songs on them.
Answer: It depends in particular on the computer. If it has one video card with two outputs, you can put a splitter for TVs, for example: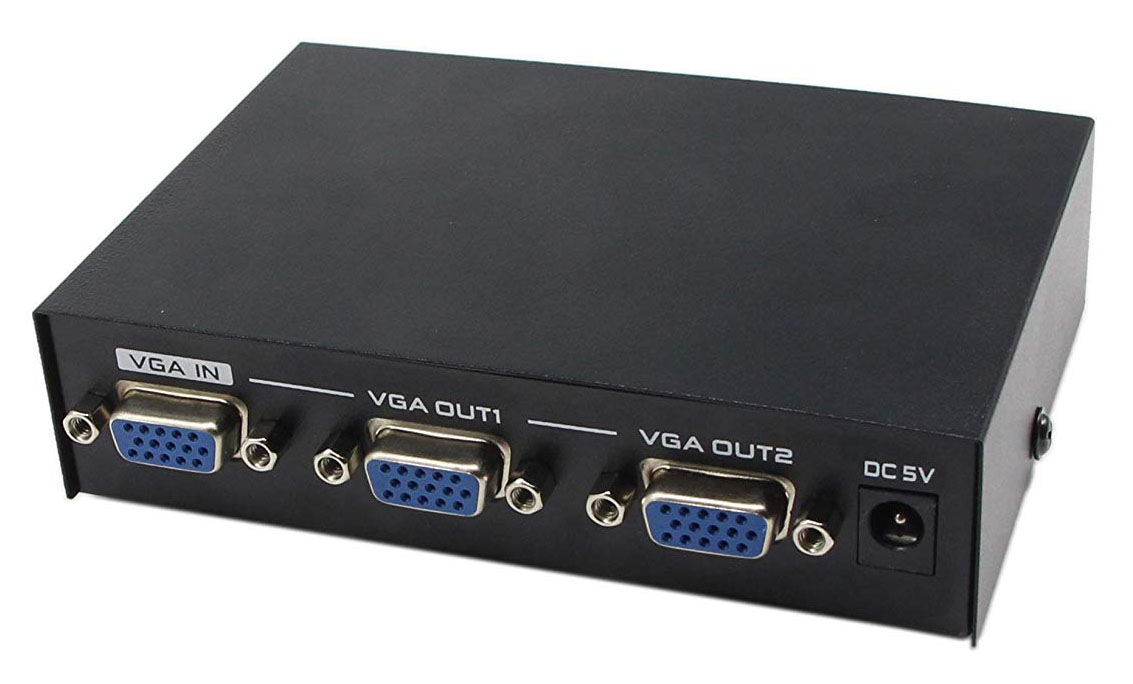 There is an option when you can install a video card with 3 or 4 outputs into your computer.
There are already video cards that support 5 or 6 monitors.
And it also depends on what and in what form you need to display texts on TVs: differently or in the same way. If in the same way – the splitter will be a cheaper option. If differently, then it's already a change in the computer configuration.
Question: How much does this program cost?
Answer: This program is distributed free of charge.
Question: Can I add my songbooks to the program?
Answer: Yes, you can add an unlimited number of songbooks or song collections to the program. How to do this is described in the program help.